Introductory Series on Deafness and Blindness: Assessments
---

Overview
Partnership plays a key role in identifying the needs of students, families, and educators, and helps to guide planning to provide meaningful support. Team Ohio, a multi-agency collaborative, has partnered with audiologists, optometrists, educators, administrators, and evaluation team specialists to create one-hour awareness-building webinars to help teams understand the basics about assessment tools and strategies for learners who are deaf, hard of hearing, blind, or visually impaired.
The Team Ohio partnership involves representatives from the Ohio Deaf and Blind Education Services, Ohio Department of Education Office for Exceptional Children, Shawnee State University, The Ohio State University, and the Outreach Center for Deafness and Blindness at OCALI. Other partners who have directly contributed to the webinar series include:
Ohio State University College of Optometry
Wills Mobility
Summit County Educational Service Center
Ohio Department of Health
Ohio State University College of Optometry
Get Started
Each of the series webinars are available in our Learning Hub. To learn more about the following topics, and earn professional development credit, log in to your OCALI ID account, or create one today, and watch the series!
Continuing Education Credits
These webinars have all been approved for continuing education credits. For a complete list, please click here: https://deafandblindoutreach.org/continuing-education.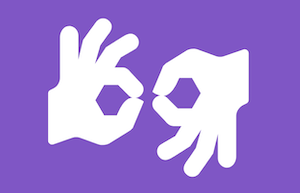 All video-based resources are offered in English and ASL with captions available.