Statewide Directory of Providers
---
OCALI's Statewide Directory of Providers Serving Learners Who are D/HH or B/VI lists contact information for Ohio service providers and regional evaluation teams. It is designed to increase the connection to needed services; whether it is upon diagnosis, while receiving instruction in academic and functional skills, when transitioning to college and/or career, or at any time during the person's journey.
This directory:
Provides one comprehensive resource for those who may be looking for service providers.
Creates a service provider network, building professional communities, and providing opportunities for planning for service models.
Assists Ohio's teacher preparation programs with identifying possible mentors for teacher candidates.
Connects newly identified families and providers when a diagnosis is received or connects resources as individuals transition to college and/or careers.
Equity and inclusivity at the local level, and a prioritization of access for all students, no matter their learning difference, is foundational to implementing the state strategic plan. When we make connections the possibilities are endless!
If you'd like to be added to this directory please complete this form. If you need to amend existing information or have questions or comments, please contact outreach_info@ocali.org or call (614) 401-2969. We look forward to our continuing connection with you!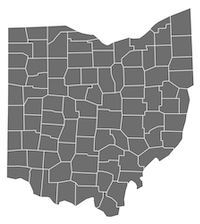 Looking for Regional Evaluation Teams?
---
Morgan County
---
We found 2 contact(s) matching your search:
---
Ohio School for the Deaf - Clinic Team - Coordinator - Cameron Crane
Email: craneosd@oh.gov
Ohio Counties: Adams, Allen, Ashland, Ashtabula, Athens, Auglaize, Belmont, Brown, Butler, Carroll, Champaign, Clark, Clermont, Clinton, Columbiana, Coshocton, Crawford, Cuyahoga, Darke, Defiance, Delaware, Erie, Fairfield, Fayette, Franklin, Fulton, Gallia, Geauga, Greene, Guernsey, Hamilton, Hancock, Hardin, Harrison, Henry, Highland, Hocking, Holmes, Huron, Jackson, Jefferson, Knox, Lake, Lawrence, Licking, Logan, Lorain, Lucas, Madison, Mahoning, Marion, Medina, Meigs, Mercer, Miami, Monroe, Montgomery, Morgan, Morrow, Muskingum, Noble, Ottawa, Paulding, Perry, Pickaway, Pike, Portage, Preble, Putnam, Richland, Ross, Sandusky, Scioto, Seneca, Shelby, Stark, Summit, Trumbull, Tuscarawas, Union, Van Wert, Vinton, Warren, Washington, Wayne, Williams, Wood, Wyandot
---
Ohio State School for the Blind- OSSB Clinic - Shelley McCoy Clinic Coordinator
Email: smccoy@ossb.oh.gov
Ohio Counties: Adams, Allen, Ashland, Ashtabula, Athens, Auglaize, Belmont, Brown, Butler, Carroll, Champaign, Clark, Clermont, Clinton, Columbiana, Coshocton, Crawford, Cuyahoga, Darke, Defiance, Delaware, Erie, Fairfield, Fayette, Franklin, Fulton, Gallia, Geauga, Greene, Guernsey, Hamilton, Hancock, Hardin, Harrison, Henry, Highland, Hocking, Holmes, Huron, Jackson, Jefferson, Knox, Lake, Lawrence, Licking, Logan, Lorain, Lucas, Madison, Mahoning, Marion, Medina, Meigs, Mercer, Miami, Monroe, Montgomery, Morgan, Morrow, Muskingum, Noble, Ottawa, Paulding, Perry, Pickaway, Pike, Portage, Preble, Putnam, Richland, Ross, Sandusky, Scioto, Seneca, Shelby, Stark, Summit, Trumbull, Tuscarawas, Union, Van Wert, Vinton, Warren, Washington, Wayne, Williams, Wood, Wyandot