MedEd Connections Resource Guide: Blind and Visually Impaired (B/VI)
Literacy
---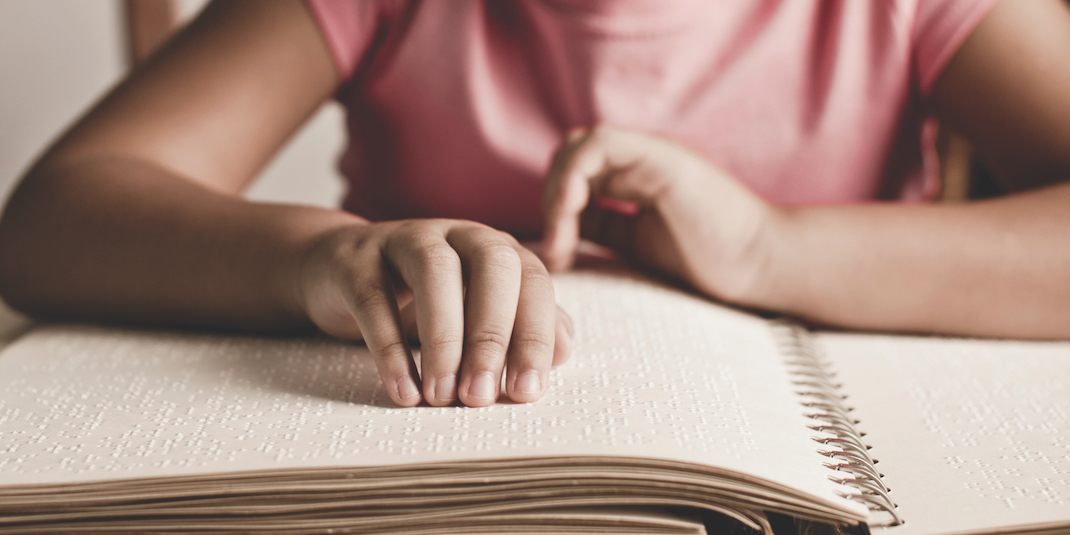 Where Can I Get Braille or Talking Books for my Child, and How Can I Support my Child's Literacy Skills?
Literacy is key for accessing education and becoming a successful adult. Children who are blind or visually impaired (B/VI) need reading material in a format that is accessible to them. Such formats include large print, braille, audio, and digital text. Text may also be accessed with assistive technology (AT) or low-vision devices. The teacher of students with visual impairments (TVI) will perform a Learning Media Assessment (LMA) to determine how your child can best access text. The LMA will be an ongoing process because the student's vision and skills may change over time. The TVI and a literacy specialist can work together to provide reading and writing opportunities for your child. It is also important for your child to have books at home in a form easiest for your child to read. The more children read with their family and friends at home and in school, the stronger their literacy foundation will become.
For children with low vision, a Clinical Low Vision Assessment conducted by a Low Vision Specialist, is conducted to verify the child's visual acuity and visual abilities and find ways to enhance the student's visual functioning. A low vision evaluation includes the review and evaluation of the learner's ocular health, visual acuity, visual fields, color vision, refraction and lenses, binocular vision and oculomotor skills, contrast and light sensitivity, and low vision devices. If devices are recommended, they may be provided for a trial period. The teacher of the Visually Impaired (TVI) will work with the learner to instruct them in the use of the recommended low vision devices.
The following are resources related to literacy for people who are B/VI:
Is There any Funding Support for Accessible Educational Materials at School?
Ask your school district to check out the Federal Quota Program, which provides supplemental funds to local school districts to purchase materials for students identified as legally blind. The program is housed in the Assistive Technology and Accessible Educational Materials Center (AT&AEM). The AT&AEM Center is a centralized, responsive resource center that empowers individuals with disabilities by providing accessible educational materials and access to assistive technologies and highly specialized technical assistance and professional development support.
---