Screenings, Assessments, and Educational Evaluations for Learners who are Deaf/Hard of Hearing
Outreach Telepsychology Module
---
The recent and rapid transition to remote learning left instructional leaders and educators little to no time to prepare and transition how they deliver instruction. Meeting and assessing the needs of all learners in this online environment has been challenging, particularly for students who are deaf, hard of hearing, blind, or visually impaired.
To help school psychologists and district and building leaders build comfort and confidence in virtually assessing all learners, particularly those who are D/HH and B/VI, OCALI is pleased to offer this module.
--- To learn more about this topic, and earn professional development credit, log in to your OCALI ID account and watch Telepsychological Assessment!
---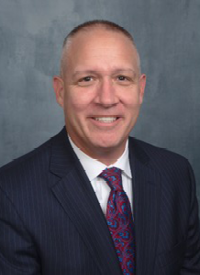 Bob Stinson
Board-Certified Forensic Psychologist, Attorney at Law, and Licensed Independent Chemical Dependency Counselor, Stinson & Associates, Inc./Forum Ohio, LLC
Dr. Stinson is a board-certified forensic psychologist, an attorney at law, and a licensed independent chemical dependency counselor – clinical supervisor. He completed educational evaluations at the Ohio School for the Deaf for about 15 years. He completes educational evaluations for other school districts as well. He has been an Adjunct Professor of Clinical Psychology at Wright State University's School of Professional Psychology and he is currently an Adjunct Professor of Clinical Psychology at The Ohio State University Department of Psychology, he is a Clinical Assistant Professor in the Department of Psychiatry and Behavioral Health at The Ohio State University Wexner Medical Center, and he is an Adjunct Professor of Law at The Ohio State University's Moritz College of Law.
Currently, Dr. Stinson has a solo private practice and a group private practice, focusing primarily on evaluations and directing a post-doctoral fellowship in forensic psychology. He has a law practice where he focuses on the representation of licensed professionals regarding board and regulatory matters for Ohio and specializing in the unique needs of low incidence populations, especially those who are D/HH, B/VI, or who have dual sensory loss, such as deafblindness.
---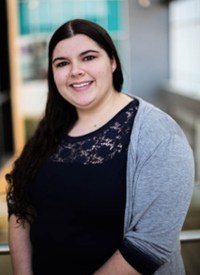 Rachel Martin
Nationally Certified School Psychologist, Ohio School for the Deaf; School Psychologist, Ohio State School for the Blind; School Psychologist, Alice Cogswell Center (ACC)/Early Learning Center (ELC)
Prior to becoming a School Psychologist, Ms. Martin worked as a Service Support Provider for adults with disabilities for over five years, specializing in those who were dual-diagnosed within Medina County. She assisted and managed a day-habilitation program, assisting with the creation and teaching of vocational and social skills.
Ms. Martin completed her undergraduate studies at the University of Akron, where she became fluent in American Sign Language and assisted with various research projects in the Emotions and Aging Lab. Ms. Martin received her Masters and Specialist degrees in School Psychology from Gallaudet University in DC, currently the only program specializing in D/HH in the world. While at Gallaudet, she trained at the Model Secondary School for the Deaf (MSSD) and consulted with many of the top D/HH school psychologists in the U.S. Ms. Martin also worked as a Graduate Research Assistant for the Clerc Center and served as the Institutional Review Board (IRB) Graduate Assistant. Since graduating, Ms. Martin has obtained additional training in the area of blindness/visual impairment, while serving as the interim school psychologist at the Ohio State School for the Blind.
Currently, Ms. Martin serves as the school psychologist for the Ohio School for the Deaf, Ohio State School for the Blind (Interim), The Early Learning Center/Alice Cogswell Center, and as a resource to the state of Ohio as a member of each school's Statewide Service Team. In addition, Ms. Martin works part-time with a private practice in Cleveland, focusing on evaluations and counseling services. Ms. Martin also volunteers with local summer programs such as Camp OYO, a summer camp program for D/HH youth.
---