Guidelines for the Assessment and Educational Evaluation of Students Who are Deaf or Hard of Hearing
Family Focus
---
Spacer
Family involvement during the educational evaluation process is critical. Families and professionals each play a role as team members and benefit from collaborating throughout the process. As a family member, having an opportunity to learn about the steps to request and complete an evaluation, find out who will be involved, what tests will be performed, and what will be measured, can help to build understanding and with preparation. It can also make it easier for families to ask questions and contribute as team members while paving the way for their child to do the same. You'd be amazed by how much families have to offer about their child based on their day to day experiences together.
As families prepare to help inform team members as part of the evaluation process, they may be asked to provide information on some of the following components:
birth history and results of Universal Newborn Hearing Screening,
medical and audiological histories,
social and developmental history,
mode of communication, home language, and cultural factors,
educational history (e.g., grades and portfolios)­,
description of the student's strengths, weaknesses, and interests,
description of the student's temperament and behavior­,
other pertinent information, and
complete adaptive behavior or other inventories, as requested.
When making critical educational/programmatic decisions, parents and professionals will need to consider the student's cognitive potential, thinking skills, preferred mode of communication, learning style, and academic abilities. In addition, the student's cultural background must also be considered. Incorporating all this is necessary in order to implement an individualized education plan that allows the student to take advantage of his or her potential to learn, grow and live their best possible lives.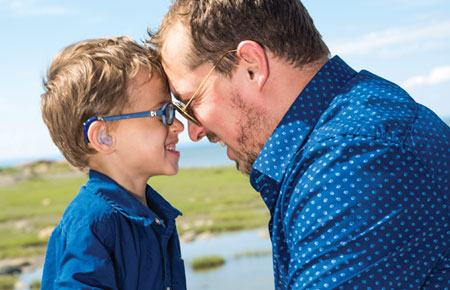 ---