Supporting Learners Series: Students Who Are Blind or Visually Impaired
---
About the Series
This introductory webinar series is designed to explore visual impairments and how to include and provide support to learners who are blind/visually impaired (B/VI). Learn the basics about how vision impacts intellectual and social development that are necessary for students to fully engage in learning. When learners are healthy, safe, engaged, challenged, and supported, they are more likely to enjoy learning, develop positive social skills, and achieve greater success.
Presenter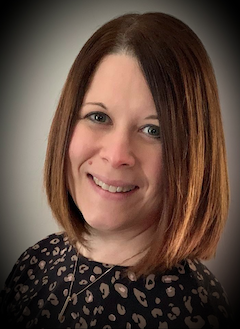 Shannon D. Cuniak
Shannon D. Cuniak, M.Ed., is a Teacher of the Visually Impaired (TVI) and a Certified Orientation and Mobility Specialist (COMS) in Canonsburg, PA. Formerly an Outreach Specialist at the Ohio State School for the Blind (OSSB), Cuniak currently works at The Intermediate Unit 1 in Washington County, PA as a TVI/COMS in multiple districts. Cuniak is an adjunct faculty instructor with both The Ohio State University and the University of Pittsburgh's programs in visual impairments teaching courses in the area of braille and O&M. She has presented in a variety of settings on topics including Functional Vision Assessments, Blindness 101 and multiple teacher in-services. She received the Citation of Excellence for Direct Service Award in Orientation and Mobility from the Association for the Education and Rehabilitation of the Blind and Visually Impaired (AER).
Watch Webinars
Available with a free OCALI Account! Certificates available upon completion.
Click the area of interest below, login to your account, and access all sessions of the series. For your convenience, the session slides are available for download.
Participants will:
Explain the whole child approach to working with students with visual impairments.
Describe the range of various visual impairments and how they may impact students.
Identify signs that indicate a student may have a visual impairment.
Participants will:
Describe how to make a referral for a student with a possible visual impairment.
Differentiate between the related service providers classroom teachers may work with to fully support their student.
Identify how vision can impact areas outside of the core curriculum, including self-determination, compensatory, sensory, and social emotional learning.