Ohio Guidelines for Working with Students who are Blind or Visually Impaired
Transition Planning
---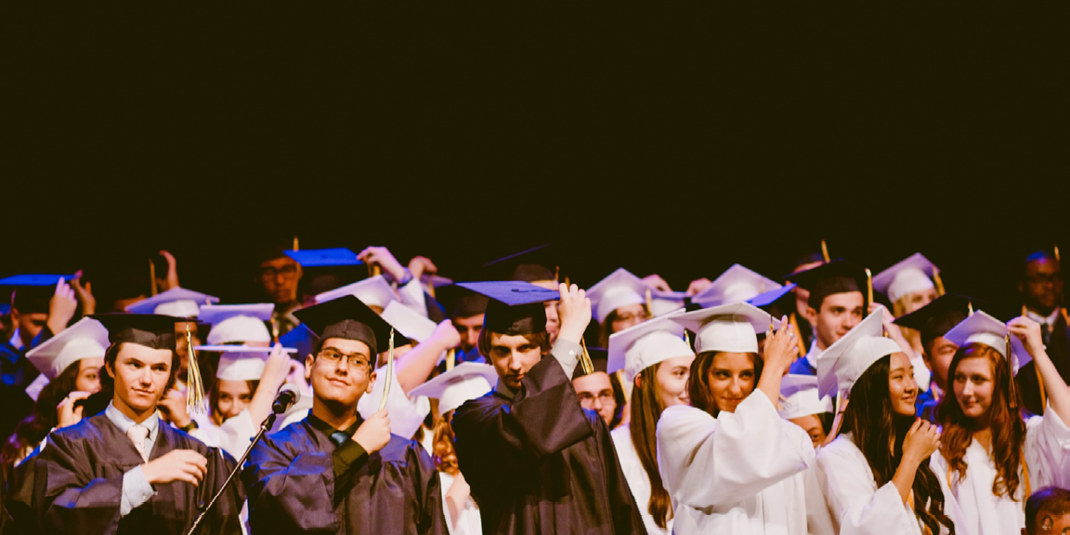 Students who are blind or have a visual impairment and receive services through an IEP in Ohio are required to have a formal transition plan by the time they are 14. The transition plan is meant to guide all other IEP goals and services. It answers the following questions:
What does the student want to do after graduation from high school?
Does the student have the potential to reach his/her plans/goals?
How can we help the student achieve his/her goals?
What kind of instruction, services, related services, technology, accommodations, modifications, and supports will be needed to help the student reach his/her goals?
Who will be responsible for implementing the plan?
What is the timeline?
Are there community agencies that need to be involved to support the student before or after graduation to ensure a seamless transition from school to community, postsecondary education, or employment?
Postsecondary Transition Planning for Students With Disabilities
In order to support this transition, Congress added requirements for secondary transition services as a component of IDEA. Postsecondary activities, based on the individual learner's needs, may include: postsecondary education; vocational education; integrated employment (including supported employment); continuing and adult education; adult services; independent living; or community participation.
Appropriate, measurable postsecondary goals within the plan are intended to facilitate the learner's move from special education services to community life. The team identifies the courses of study, educational experiences, and transition services that the student will need to move toward his/her identified post-school visions, goals, or outcomes. These may include, but are not limited to, the following: required courses, elective courses, modified courses, specially designed courses, educational experiences in the school; and/or educational experiences in the community.
As the learner grows and changes, so do his/her interests in school and postsecondary outcomes. Therefore, flexibility is a major component of all aspects of transition planning, so that the transition plan may be easily revised over time. Establishing connections with resources, such as the Ohio Transition Support Partnership encourages access to vocational rehabilitation counselors earlier along with providing resources like Pre-Employment Transition Services intended to help students with disabilities get an early start in identifying career interests.
Age-Appropriate Transition Assessments (AATA)
A comprehensive transition plan for a learner who is blind or visually impaired must include age-appropriate assessments and instruction selected from the ECC to address the specialized needs of the student. Few vocational assessments are relevant for all learners who are blind or visually impaired. It will be necessary to find or create assessments that address preferences, interests, needs, and strengths of each student for whom a transition plan is developed. Sometimes interviews can give much needed information when the right questions are asked. Some standardized assessments for speed or quality of work are not reliable for learners who are blind, since they most likely have been standardized for sighted peers. The AATA Library designed and maintained by state support team members in Ohio provides access to formal and information assessments for transition-aged youth.
Employment and postsecondary education success depend on the individual's independent living goals. Learners with visual impairments may need an additional year or more of instruction to meet their core academic requirements and the ECC and, therefore, be better prepared to transition into postsecondary life. For that purpose, IDEA contains a provision to support learners with disabilities who want to continue their public school education after they have completed their core academics by allowing them to stay in school through their 22nd birthday. This can be an opportune time to complete ECC goals.
The Ohio Department of Education has developed a Career Connections Framework, which integrates career elements at different grade levels. The framework supports students with disabilities and their parents during the transition process beginning at a much earlier age than the mandated age of 14. As a result, students can identify their preferences, interests, and knowledge of careers much earlier than in the past.
Summary of Performance
The Summary of Performance (SOP) is required under the reauthorization of the Individuals with Disabilities Education Act of 2004. The language as stated in IDEA 2004 regarding the SOP is as follows: For a child whose eligibility under special education terminates due to graduation with a regular diploma, or due to exceeding the age of eligibility, the local education agency will provide a summary of the student's achievement and functional performance. As such, its purpose is to provide guidance on what accommodations and supports the student may need as he or she leaves high school and moves on with postsecondary goals.
Participation of State and Local Agencies
State and local agency involvement may be appropriate to support the secondary transition services of a learner with a disability. According to IDEA, school districts must invite a representative from any agency that is likely to be responsible for providing or paying for transition services to attend the student's IEP team meeting. In Ohio, the agency that supports employment for individuals with disabilities is the Opportunities for Ohioans with Disabilities (OOD). The bureau under OOD that specifically supports individuals who are blind or visually impaired, including individuals with multiple disabilities, is the Bureau of Services for the Visually Impaired (BSVI). Every learner in Ohio who is eligible to receive special education services due to a visual impairment should be referred for services through BSVI beginning at age 14, whether or not vision is a primary or a secondary condition.
Social security is another agency that many learners are linked to as a safety net while they are pursuing postsecondary education or employment. If a learner is eligible to receive services from OOD, he/she can request a benefits analysis from social security.
Many individuals who are blind, especially those with multiple disabilities, qualify for services from the Ohio Department of Developmental Disabilities (DODD). Learners may be referred for consideration to their County Boards of Developmental Disabilities (CBDD) based on needs.
Individual transition plans are most comprehensive when developed by a multi-agency team that is knowledgeable of and promotes the use of Evidence-based Predictors, as developed by OCALI and shared through the Ohio Employment First initiative.
Students choosing to attend college should meet with the Office of Disability Services at the chosen postsecondary institution before making application decisions. This office can support their educational needs.
Finally, as learners move from school to adulthood, it is important to have a clear understanding of the differences between educational rights under IDEA and disability rights as an adult under Section 504 of the Americans With Disabilities Act (ADA). Under IDEA, local and state education agencies are required to find, identify, and serve students with disabilities. However, once a learner with a disability leaves the education system through graduation, exceeds the school-age limit, or chooses to withdraw from free appropriate public education (FAPE) under IDEA, the individual (or his/her guardian) assumes the responsibility for seeking out adult services through an eligibility process. This is the difference between educational entitlement and adult eligibility.
---