Ohio Guidelines for Working with Students who are Blind or Visually Impaired
Role of the Certified Orientation and Mobility Specialist (COMS) in Planning and Instruction
---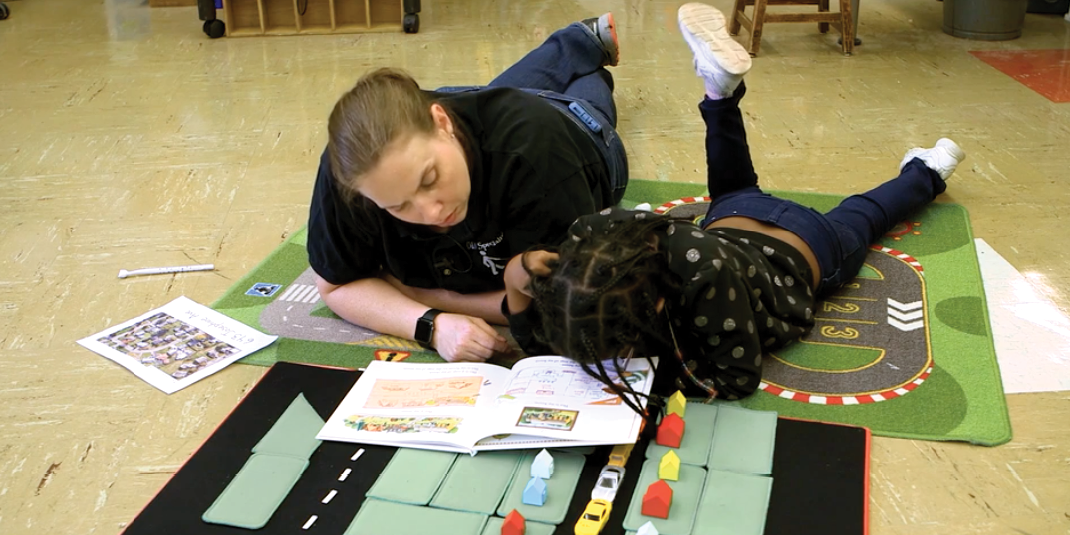 Orientation and Mobility (O&M) involves the ability to know where you are and where you want to go in a safe and efficient manner. This can be done independently or with support. O&M is recognized in IDEA as a related service, which may be required to assist a learner with a visual impairment in benefiting from special education. Certified COMSs provide services that enable learners who are visually impaired to attain systematic orientation to and safe movement in school, home, and community environments. COMSs are critical members of the team for students with visual impairments who have identified O&M needs.
The COMS has many roles. These may include:
Supporting Educational Teams
Supporting families of young children in encouraging gross- and fine-motor skills, sensory skills, basic concepts, and other developmental milestones,
Planning continuity from early childhood intervention services to school-age programs,
Assisting in modifying the environment to accommodate specific mobility needs,
Modeling appropriate O&M techniques for other team members,
Assisting in providing, creating, and acquiring adapted materials, such as tactile maps and mobility devices,
Providing inservice training and consultation to other team members in home, school, and community settings,
Recommending O&M strategies for access to the general curriculum, such as physical education class and participation in school and community extracurricular activities, and
Attending IEP meetings.
Direct Instruction in the Expanded Core Curriculum (ECC)
Encouraging purposeful movement, exploration of immediate surroundings, and motor development for young students with visual impairments,
Teaching spatial and environmental concepts and use of information received by the senses (such as sound, temperature, and vibrations) to establish, maintain, or regain orientation and line of travel (e.g., using traffic sounds at an intersection to cross the street),
Providing support to the learner to facilitate development of self-esteem, self-determination, and social acceptance,
Orienting the student to unfamiliar environments,
Instructing the learner in efficient use of low vision for movement,
Teaching efficient use of low-vision devices,
Teaching use of mobility tools, including the long cane and adaptive mobility devices, for safely negotiating the environment,
Providing travel experiences in the community, including residential and business environments and public transportation systems, and
Maintaining records on all evaluations, IEPs, and progress notes.
---