Ask Abbey Webinar Series
---

Register for Upcoming Sessions
Check our Meetings and Events page to register for upcoming sessions. Contact us at outreach_info@ocali.org with any questions. All sessions are offered in English with ASL interpreting and captions.
---
About the Series
The Ask Abbey series is designed to provide practical, easy-to-use strategies across many areas of instruction for Deaf and Hard of Hearing learners.  Each 30-minute session will include simple tips and strategies, followed by live Q&A with Abbey Weaver, an itinerant teacher for the deaf and hard of hearing in Ohio, and other 'friends' who are expert practitioners. Need a new strategy to engage a learner and have a limited time?  Then this series is for you. Professional development credit is available upon completion of the webinar and evaluation.
Abbey Weaver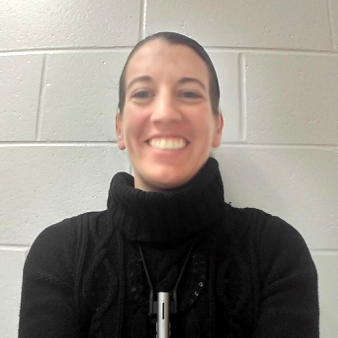 Abbey Weaver began working with Southern Ohio Educational Service Center/Hopewell Center Region 14 in 2003 as an itinerant teacher for the Deaf and Hard of Hearing. She is also the Team Leader for the Deaf and Hard of Hearing department. She supervises itinerant teachers, educational interpreters, language facilitators, and an audiologist. She holds a Bachelor of Arts in Deaf Education from Kent State University. In addition, she has a master's degree in reading from Xavier University. She works with a variety of individuals in various schools located in Adams, Brown, Clinton, Fayette and Highland Counties.
---
Watch Previous Webinars
Available with a free OCALI Account! Certificates available upon completion.
Click the area of interest below, login to your account, and access all previously aired sessions of the Ask Abbey series.  For your convenience, the session's slides and resources and available for download.
--- ---
Share a Strategy with a Friend
Did you find a strategy that may help a colleague? Share the link to our video gallery. The Video Gallery hosts 15-minute instructional videos (which do not include the Q&A portion) to provide a quick dose of information. Although no certificate of completion is provided, these videos are a great way to share content with others.