Promoting Access Module Resources
---
Need Ideas on How to Use This Module?
To ensure all students—including those who are deaf, hard of hearing, blind, or visually impaired—grow and learn, it is imperative that educators create inclusive learning environments with equitable opportunities. This starts with providing access to the information students need to learn and grow. From building relationships, to learning, or engaging in the community around us, access promotes independence. And when we promote independence, students are able to grow, learn, and live their best lives.
From gaining insights, to learning basic strategies that can impact how a person receives information about their world using sensory information, this module combines important information together in one place.
---
District and Building Leadership Team (DLT and BLT) Uses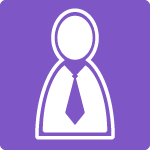 Have new employees? The onboarding process is an important time to introduce new employees to your mission, vision, and values, and to share your district's or building's goals. Because equity and inclusion are an important part of supporting the needs of the whole child, this online module will help build confidence and comfort using introductory information for anyone communicating or connecting with students who are deaf, hard of hearing, blind, or visually impaired.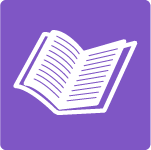 Already have a professional learning plan in place? Integrate this online module into your existing professional learning opportunities around equity and inclusion. Use the reflective questions to engage staff in virtual or onsite discussions about how to improve access within your district, schools, and classrooms.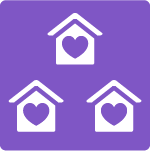 Want to engage your community in conversations around equity and inclusion? Share the online module content to help build awareness and breakdown barriers at community and family events, such as PTA meetings, career fairs, town hall meetings, and more. All you need is an online connection and an account to log in.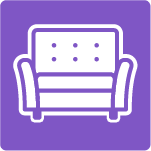 Want to build students' comfort and confidence? Consider hosting a lunch-n-learn event with staff and students and view the module chapters in a few different sessions. Break into small groups for virtual or onsite discussions and share ideas and feedback.

Teachers/Teacher-based Team (TBT) Uses
Need continuing education credit?
By completing all three chapters of this module and the assessments, users can earn 2.5 hours of continuing education credit. If you're using the module for personal learning use the facilitator's guide that is available upon completion to engage others in an online or onsite discussion about breaking down misconceptions, establishing relationships, and offering support. Get started by checking out the Promoting Access landing page.
Working with a professional learning community (PLC)?
For educators working with a PLC or in grade-level/content area teams, this module is designed for group-based learning. With reflective questions in each chapter, teams can share ideas and strategies online or onsite to enhance their practice. Limited on time? Break the module's three chapters up into smaller sections to align with your team's availability.
---
Interested in Sharing Information About This Resource with Others?
Learn more in the Communicator Toolkit Booklet.