Administering Telepsychological Assessments
---
Video: Administering Telepsychological Assessments
---
This video is being reviewed for audio description.
---
What is Audio Description (AD)?
When AD is enabled, descriptive language narrates what is on the screen. To learn more, visit our accessibility webpage.
---
Video Player Help
Kaltura Video Hosting: This website uses Kaltura, a video hosting company, to serve video content. If you are having difficulty viewing videos on this site, it may mean that your location (e.g., school district, organization) is blocking or filtering the Kaltura website. Please contact your IT personnel to resolve this issue.
Accessibility: We strive to make this website accessible for all users, including people with disabilities. We test and modify this website for optimal usability. If you have any accessibility questions or find any pages on our website that pose accessibility barriers, please contact support@ocali.org.
Description
The transition to remote learning left instructional leaders and educators little to no time to prepare and transition how they deliver instruction. Meeting and assessing the needs of all learners in this online environment has been challenging, particularly for students who are deaf, hard of hearing, blind, or visually impaired.
To help school psychologists and district and building leaders build comfort and confidence in virtually assessing all learners, particularly those who are deaf/hard of hearing (D/HH) or blind/visually impaired (B/VI), OCALI launched a free webinar series, Building Capacity to Serve All Learners: Effectively Assessing Learners via Telepsychology.
Parts I and II of the series explored preparing for and completing telepsychology assessments with learners who are D/HH or B/VI. Expanding off of Parts I and II, Part III is designed to focus on the practical demonstration of specific aspects of telepsychological assessments, including how to administer a standard test battery to learners who are D/HH or B/VI.
Who Should Attend?
School psychologists, special education directors, and educational administrators, including educational service center partners, principals, other school leaders, and district representatives.
Learning Objectives
Participants will be able to:
Implement practical solutions to barriers associated with assessing learners who are D/HH or B/VI via telepsych.
Translate training demonstrations into solutions in one's own psychology practice.
Conduct telepsychological assessments with learners who are D/HH or B/VI.
Presenters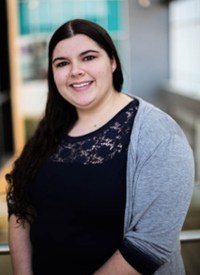 Name: Rachel Martin
Title/Credentials: Psy. S., NCSP, School Psychologist, The Ohio State School for the Blind and Ohio School for the Deaf
Bio:
Prior to becoming a School Psychologist, Ms. Martin worked as a Service Support Provider for adults with disabilities for over five years, specializing in those who were dual-diagnosed within Medina County. She assisted and managed a day-habilitation program, assisting with the creation and teaching of vocational and social skills.
Ms. Martin completed her undergraduate studies at the University of Akron, where she became fluent in American Sign Language and assisted with various research projects in the Emotions and Aging Lab. Ms. Martin received her Masters and Specialist degrees in School Psychology from Gallaudet University in DC, currently the only program specializing in D/deaf/Hard of Hearing in the world. While at Gallaudet, she trained at the Model Secondary School for the Deaf (MSSD) and consulted with many of the top D/deaf/Hard of Hearing school psychologists in the U.S. Ms. Martin also worked as a Graduate Research Assistant for the Clerc Center and served as the Institutional Review Board (IRB) Graduate Assistant. Since graduating, Ms. Martin has obtained additional training in the area of blindness/visual impairment, while serving as the interim school psychologist at the Ohio State School for the Blind.
Currently, Ms. Martin serves as the school psychologist for the Ohio School for the Deaf, Ohio State School for the Blind (Interim), The Early Learning Center/Alice Cogswell Center, and as a resource to the state of Ohio as a member of each school's Statewide Service Team. In addition, Ms. Martin works part-time with a private practice in Cleveland, focusing on evaluations and counseling services. Ms. Martin also volunteers with local summer programs such as Camp OYO, a summer camp program for D/deaf/Hard of hearing youth.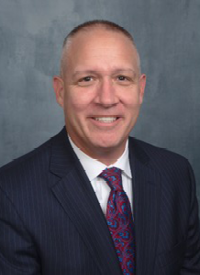 Name: Bob Stinson
Title/Credentials: Psy.D., J.D., LICDC-CS, ABPP, Board Certified Forensic Psychologist, Attorney at Law, Licensed Independent Chemical Dependency Counselor - Clinical Supervisor
Bio:
Dr. Stinson is a board-certified forensic psychologist, an attorney at law, and a licensed independent chemical dependency counselor – clinical supervisor. He completed educational evaluations at the Ohio School for the Deaf for about 15 years. He completes educational evaluations for other school districts as well. He has been an Adjunct Professor of Clinical Psychology at Wright State University's School of Professional Psychology and he is currently an Adjunct Professor of Clinical Psychology at The Ohio State University Department of Psychology, he is a Clinical Assistant Professor in the Department of Psychiatry and Behavioral Health at The Ohio State University Wexner Medical Center, and he is an Adjunct Professor of Law at The Ohio State University's Moritz College of Law.
Currently, Dr. Stinson has a solo private practice and a group private practice, focusing primarily on evaluations and directing a post-doctoral fellowship in forensic psychology. He has a law practice where he focuses on the representation of licensed professionals regarding board and regulatory matters for Ohio and specializing in the unique needs of low incidence populations, especially those who are D/deaf/Hard of Hearing, Blind/Visually Impaired, or who have dual sensory loss, such as Deafblindness.
CEUs
Continuing Education Credit (CEU) Available
Once you have participated in the training, then completed and submitted the evaluation form, you will be given access to a Professional Development Certificate for this training.
If you have any questions about OCALI continuing education credit for this event, please email CEU_info@ocali.org.
Mandatory Continuing Education (MCE) credits will be offered by Forum Ohio, and not by OCALI. Forum Ohio is approved by the Ohio Psychological Association-MCE Program to offer continuing education for psychologists. Contact Bob Stinson at stinson@forumohio.com for more information.
---
Note: These webinars were live sessions with American Sign Language (ASL) interpreters and live captioning made available. Due to transition points for interpreters and teleconferencing technologies that require pinning the interpreter's camera, there are instances where ASL interpreting is not visible in the recorded version. Captions are available during these transitions and throughout the recording.
---
Disclaimer: Due to the COVID-19 pandemic, education professionals have had to pivot and adjust while still ensuring the needs of all students are met. OCALI strives to provide accurate information on potential options during this time. OCALI is not giving legal or regulatory advice, or recommending virtual assessment. For more information please access the guidance from the Ohio Department of Education: Telehealth Guidelines for Service Providers