Unlocking the English Code: Literacy for Learners Who are Deaf/Hard of Hearing or Blind/Visually Impaired
---
May 14, 2021 | 11:00am-3:00pm
Number of Contact Hours: 4 hours
Register for the May 14th event Download the Flyer

Description
Nationally, prioritizing language and literacy development for all learners has been a focus for many educators. This focus requires that educators build their capacity to support evidence-based language and literacy instruction, particularly for educators supporting deaf/hard of hearing (D/HH) or blind/visually impaired (B/VI) learners, who access English and print in different ways.
To help those who are assessing and teaching literacy for these learners, the Outreach Center for Deafness and Blindness at OCALI is pleased to offer this interactive, virtual professional learning event designed to explore and connect the areas of phonological awareness, phonics, writing, fluency, vocabulary, communication, language, and comprehension specifically for learners who are D/HH or B/VI.
Certificates of completion for this session are available and provided on completion of the event and accompanying survey.
Who Should Attend?
Reading specialists, higher education literacy instructors, teachers of the deaf (TODs), teachers of the visually impaired (TVIs), speech language pathologists, educational audiologists, special education directors, curriculum directors, SST consultants, and other educational administrators
Learning Objectives
Participants will be able to:
Identify the components of evidence-based literacy instruction for students who are D/HH or B/VI
Apply the components of effective instructional programs for teaching reading and writing to classroom instruction
Describe why assessment and monitoring of reading and writing progress is an essential part of teaching, including short term (formative) and long term progress (maintenance/summative)
Identify appropriate adaptations for literacy instruction and assessment for students who are DHH or B/VI
Presenters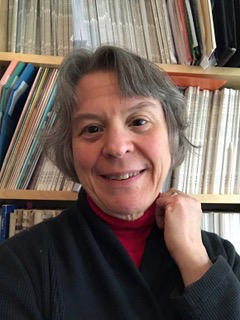 Name: Frances Mary D'Andrea
Title/Credentials: Assistant Professor of Practice, University of Pittsburgh
Bio:
Frances Mary D'Andrea, Ph.D., is an assistant professor of practice at the University of Pittsburgh. Prior to joining the faculty at Pitt, she was an educational consultant specializing in literacy issues for students with visual impairments, and was an adjunct instructor at several U.S. universities. She was a teacher of students with visual impairments in various schools; from 1995-2005, she worked at the American Foundation for the Blind (AFB), and helped establish their National Literacy Center. She is a past-chair of the Braille Authority of North America (BANA); she has served as AFB's representative to BANA since 1998. She is currently secretary of the International Council on English Braille. Dr. D'Andrea has published numerous articles and books, such as serving as co-author of Ashcroft Programmed Instruction in Braille: Unified English Braille, and The Braille Enthusiast's Dictionary. She has conducted numerous workshops and presentations in the US and other countries, and serves on national and international committees related to the education of students with visual impairments.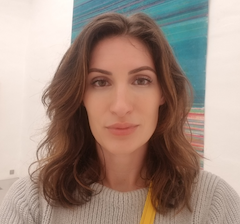 Name: Stacey Tucci
Title/Credentials: Language and Literacy Director, Georgia Dept of Ed - State Schools Division
Bio:
Dr. Stacey Tucci's experiences parenting her Deaf daughter forged the path for her work in the field of Deaf Education. She began her career as an elementary teacher where she taught students using a diverse range of communication modalities including Spoken English, American Sign Language, and sign-supported English. Dr. Tucci received her Bachelor's in Early Childhood Education and Special Education, her Master's in Deaf Education, and her Doctorate in the Education of Students with Exceptionalities with a research focus on Intervention Studies for Deaf and hard of hearing (DHH) learners from Georgia State University (GSU). During her time at GSU, Dr. Tucci worked as a Research Associate on two federally-funded Institute of Education Sciences (IES) grants. She has published articles and chapters in research journals, trade/practitioner journals, and textbooks. She is a co-author of and the training director for Foundations for Literacy, an evidence-based, early literacy curriculum for students who are DHH. Dr. Tucci has provided professional learning seminars and conference presentations across the United States as well as Ethiopia, Australia, Taiwan, Greece, France, Canada, and the UK. Dr. Tucci is the Language and Literacy Director at the Georgia Department of Education State Schools Division where she oversees statewide implementation of legislation (OCGA 30-1-5) that ensures all DHH learners are on a path to grade-level reading by the 3rd grade.
Register for the May 14th event Download the Flyer
CEUs Coming Soon
Anticipated Continuing Education Credit (CEU)
This list represents applications for continuing education credit for Unlocking the English Code: Literacy for Learners Who are Deaf/Hard of Hearing or Blind/Visually Impaired. For all continuing education, please check with your licensing or accrediting organization if you have any questions about specific accreditation in your local area for your profession.
To receive credit for this event, please complete the evaluation form linked here: (Link coming soon)
If you have any questions about Continuing Education credit for this event, please contact Sheila Smith at sheila_smith@ocali.org.
---
Academy for Certification of Vision Rehabilitation and Education Professionals (ACVREP)
Application is in process.
---
Ohio Department of Developmental Disabilities
Application is in process.
---
Ohio Speech and Hearing Professionals Board
Application is in process.
---
American Speech-Language-Hearing Association (ASHA)
Unlocking the English Code: Literacy for Learners Who are Deaf/Hard of Hearing or Blind/Visually Impaired has been approved for ___ continuing education credit by ASHA. Application is in process.

This course is offered for ___ ASHA CEUs (Introductory level, Professional area).