Literacy and Deaf / Hard of Hearing
Ask Abbey: Developing Literacy Skills for Learners Who are Deaf/Hard of Hearing
---
This interactive, three-part learning series is designed to provide practical, easy-to-use strategies to increase auditory skills, visual language skills, and reading and writing print for learners who are deaf or hard of hearing. Each 30-minute session will include a 10-minute webinar with simple tips and strategies, followed by 20 minutes of live Q&A with Abbey Weaver, an itinerant teacher for the deaf and hard of hearing in Ohio.
Certificates of completion for the 30 minute sessions are available and provided on completion of the webinar and accompanying survey.
---
---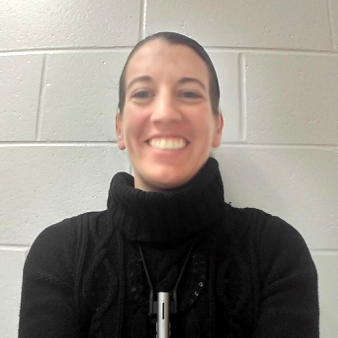 Abbey Weaver
Abbey Weaver began working with Southern Ohio Educational Service Center/Hopewell Center Region 14 in 2003 as an itinerant teacher for the Deaf and Hard of Hearing. She is also the Team Leader for the Deaf and Hard of Hearing department. She supervises itinerant teachers, educational interpreters, language facilitators, and an audiologist. She holds a Bachelor of Arts in Deaf Education from Kent State University. In addition, she has a master's degree in reading from Xavier University. She works with a variety of individuals in various schools located in Adams, Brown, Clinton, Fayette and Highland Counties.